Events run by C&W Chamber Members
Welcome to our Member's Events page.  Here you can see a list of upcoming events which our Members are running, providing you with the opportunity to extend your networking reach and build your contacts.
We are happy to promote any events that our Members are holding via our website and social media platforms.  Members can submit their events now, via their Member Profile page.  To access this area you must login here. This is a free member only service.  Not a member?  Get in touch with our Membership Team or Join Today.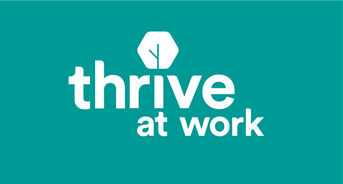 Being Better with Money Webinar
Online Event, run by Thrive at Work, presented by Sarah Steele, owner of "Better with Money"
Date: 27 January 2022 - 10am to 11am
More than 50% of people in the UK use credit cards or loans to pay for Christmas creating a January financial hangover for most. Coventry City Council has partnered with Better with Money to provide this 1-hr webinar to provide you with information on how to help your employees to tackle debt effectively to improve financial wellbeing.
The webinar will cover:
Debt Crisis Vs Debt Discomfort
Getting to grips with what you owe
Priority Vs Non-Priority debts
Debt Action Plan for Debt Discomfort
Debt Crisis Help
Where employees can go for further help
Everyone who registers for the webinar will receive a recording of the session to watch at their convenience. Better with Money is an established and independent financial education company which brings money matters to life in an accessible and interesting way through workplace sessions.
For more information, visit our website at www.betterwithmoney.com or email us at education@betterwithmoney.com
Sarah Steele will be guest presenting. Sarah is an experienced financial professional and qualified coach, Sarah has been helping people to understand financial products and be confident about their finances for over twenty years.
Sarah is the owner of "Better with Money" which was set up to reduce financial misery and confusion in the UK. Her aim is to bring money matters to life in an accessible and interesting way, helping you to think clearly about money and inspire action around your finances.
We hope you can attend and look forward to seeing you there.
Read more
Coventry Business Buzz
The Herbert Art Gallery, Jordan Well, Coventry, CV1 5QP
Date: 02 February 2022 - 10am - 12 noon
A fresh vibe in business networking, this drop-in session is a great way to catch up with the local business community. 
Hosted by Emma Smith – ES HR Consultancy Ltd.  Emma brings almost 20 years of HR experience to small businesses. Her passion is horses and she is targeting the Equine and Rural markets with her own business.
Business Buzz is part of that. Its a great networking experience.
Emma wants to help the small employer with their Human Resources and offers a no nonsense approach coupled with a commercial awareness of the issues that small businesses face.
Meeting on the first Wednesday of every month between 10am-12pm.
Click on the read more button below to book your place.
Read more
LinkedIn Masterclass Webinar
Online Event, delivered by The Business Ready team, at the University of Warwick Science Park,
Date: 02 February 2022 - 9:30am - 12:30pm
LinkedIn is by far the most professional-led social media platform available. Launched in 2002 as the world's global networking tool, the platform has just seen its latest upgrade now facilitating relationships with over 500 million people globally. 
This in-depth 'how-to' workshop will show you the fundamental techniques you need to know about to create a successful and targeted LinkedIn presence, for you, your team and your company, whether you are looking to build your network or utilize for recruitment or lead generation – this course will show you how!
Read more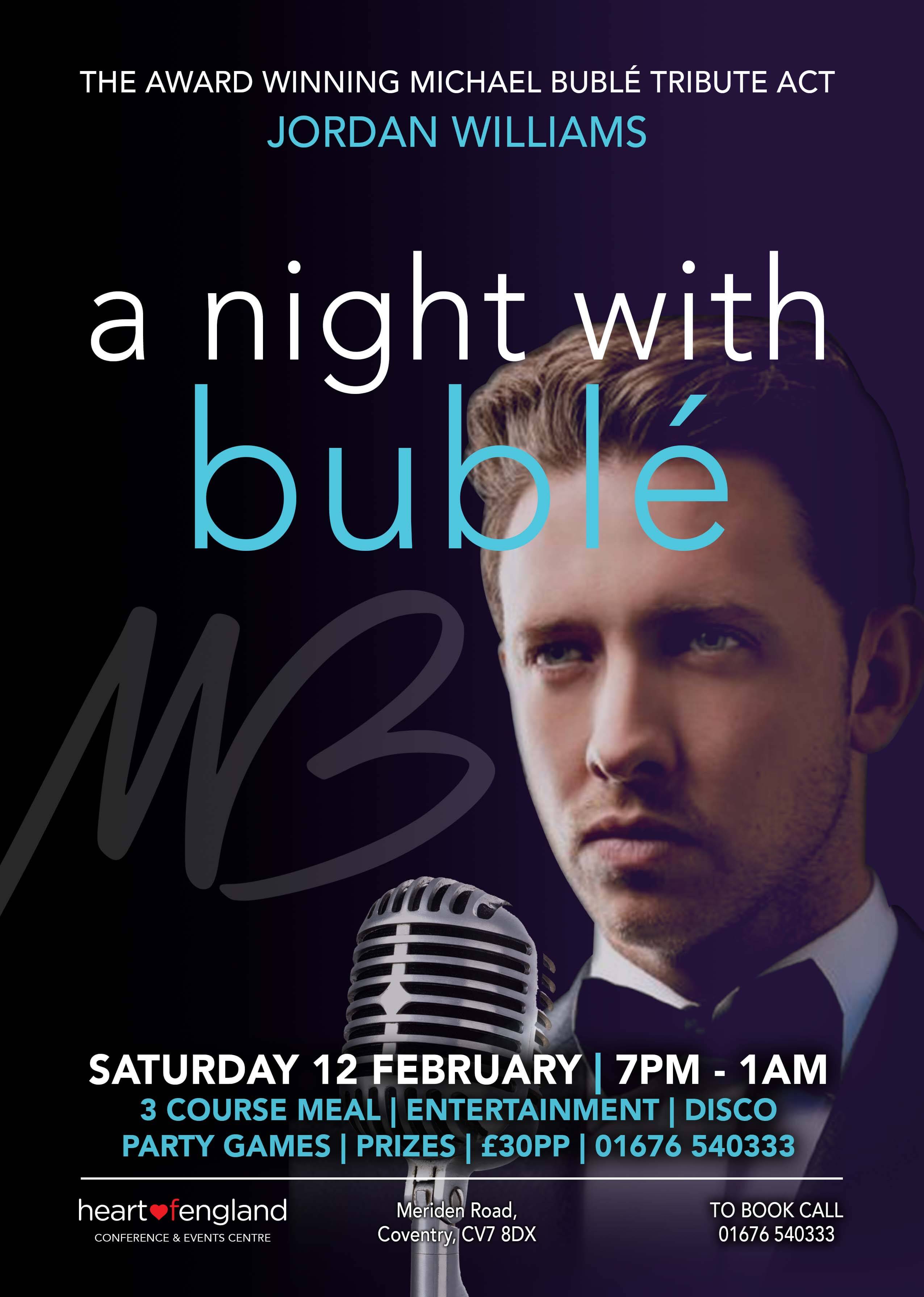 A Night with Bublé
Meriden Road, Coventry, CV7 8DX,
Date: 12 February 2022 - 7pm - 1am
Join us at the Heart of England Conference & Events Centre for a night with bublé with the Award winning Michael Bublé tribute act Jordan Williams.
The night includes a 3 course meal, disco, party games and prices, all for just £30 per person.
Call 01676 540333 to book your place.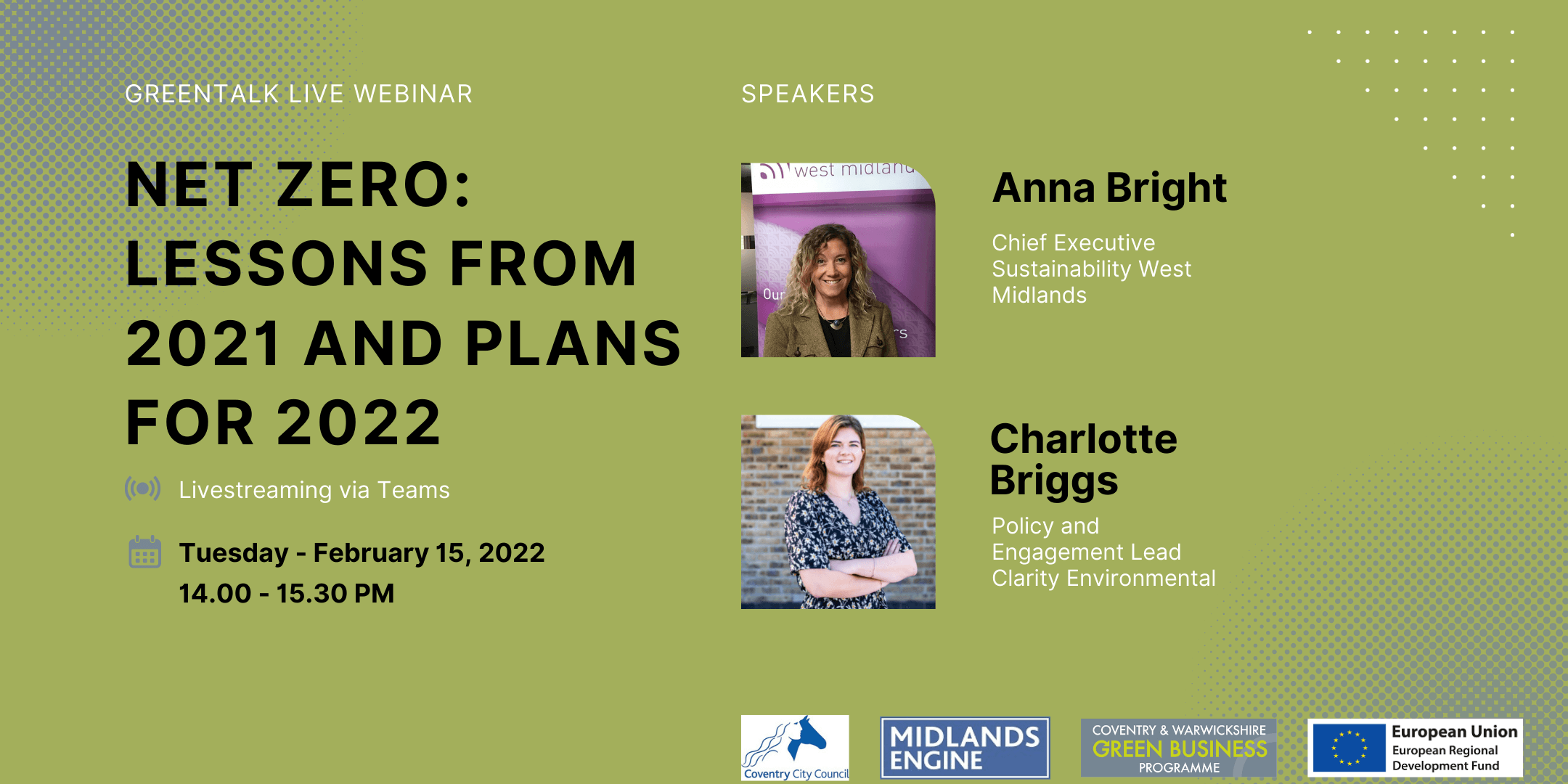 Net Zero: Lessons from 2021 and plans for 2022
Online event, delivered by Coventry City Council, ,
Date: 15 February 2022 - 2pm – 3:30pm
Learn more about how SMEs can start their Net Zero journey in 2022 & Find out if the new plastic tax will apply to you.
In the first part of this webinar we will try to identify through a series of presentations and discussions what are the main sustainability challenges for SMEs and how these could be overcome in 2022.
In the second part we will discuss the new Plastic Packaging Tax, which will take effect from 1 April 2022 and will encourage the use of recycled rather than new plastic within plastic packaging.
Speakers:
Anna Bright, CEO of Sustainability West Midlands
SME speaker (TBA)
Bernadette McCullagh, Business Advisor of the Green Business Programme
Charlotte Briggs, Policy and Engagement Lead at Clarity Environmental
Read more