Events run by C&W Chamber Members
Welcome to our Member's Events page.  Here you can see a list of upcoming events which our Members are running, providing you with the opportunity to extend your networking reach and build your contacts.
We are happy to promote any events that our Members are holding via our website and social media platforms.  Members can submit their events now, via their Member Profile page.  To access this area you must login here. This is a free member only service.  Not a member?  Get in touch with our Membership Team or Join Today.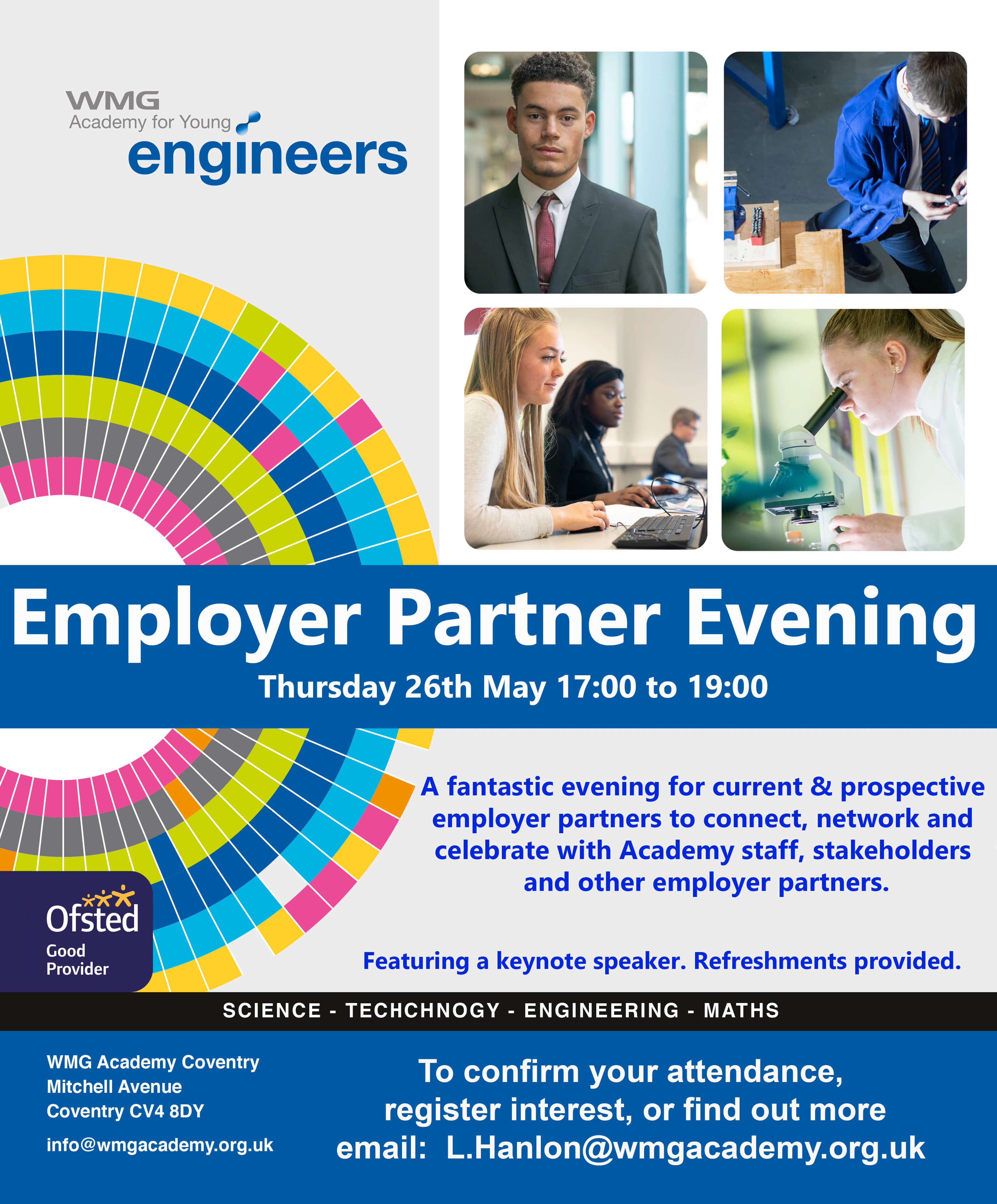 Employer Partner Evening
WMG Academy, Mitchell Avenue, Coventry, CV4 8DY
Date: 26 May 2022 - 5pm - 7pm
Calling all employers in Coventry, Birmingham and the West Midlands!
Come and find out more about employer engagement at WMG Academy - we are business like business led and take pride in ensuring our students leave us with the employability skills they need!
This event is open to all employers in the area who already work with, would like to work with or just want to find out more about the WMG Academy and our UTCs in Coventry and Solihull.
To confirm your attendance, register interest, or find out more please email L.Hanlon@wmgacademy.org.uk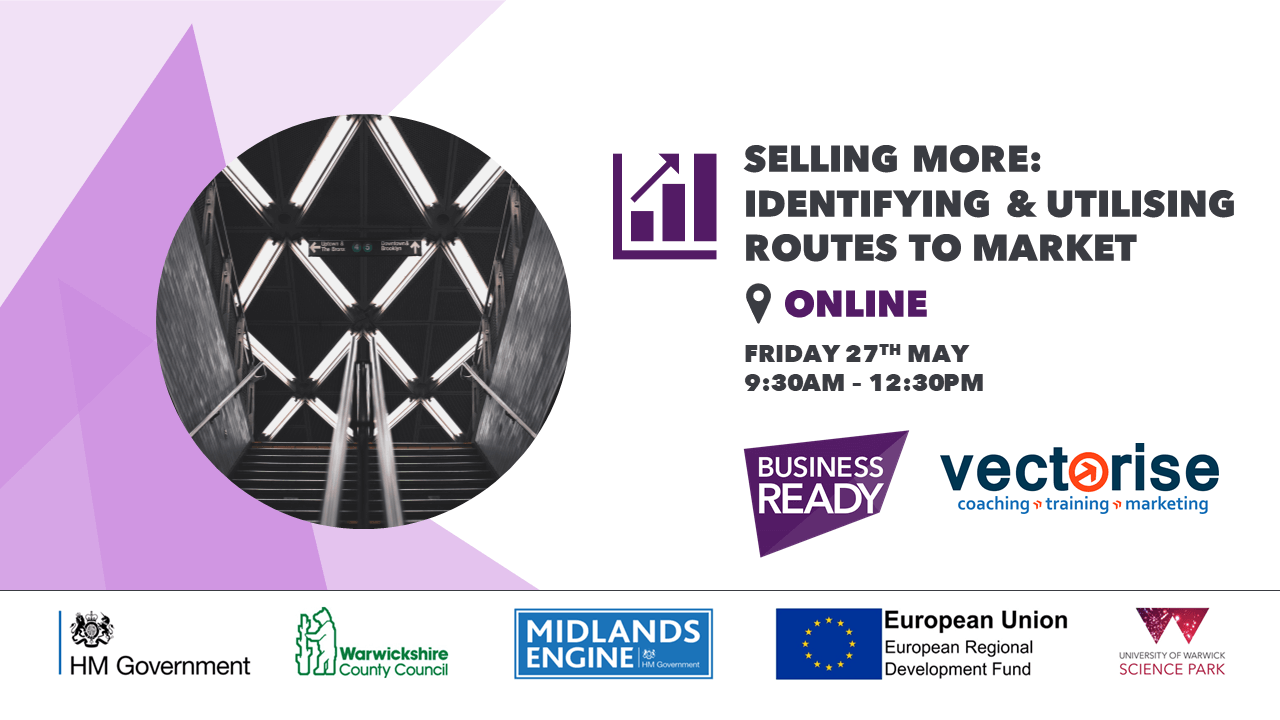 Selling More: Identifying & Utilising Routes to Market Workshop
Online, delivered via Zoom, ,
Date: 27 May 2022 - 9:30am - 12:30pm
This workshop looks towards external growth opportunities and approaches to sell more.
We consider whether you would get a stronger foothold by creating a market niche and how to best align yourself with other players in the market in which you wish to grow.
Agenda:
Ruling your niche
A brave yet highly effective strategy is to narrow down and focus on a particular niche. The advantage is there will be fewer competitors who know, love and serve your target market as you do.
Brand You
how to capitalize on the personal brands within your team to create a reputation at thought leaders and ensure this creates more revenue for you.
Piggybacking – who with and how?
Joining with another brand can attract more business for both parties. A good strategy for business-to-business brands, piggybacking works particularly well with associations that want to add value to their members, e.g., with a free limited-time trial of what you are offering. We will explore how to identify the right organisations in your market with whom you could form a win-win alliance. Considerations include assessing the potential organisation's values and what benefit you could bring to your audience.
The science of referrals
Receiving tailored and relevant referrals is a process. In this workshop, we look at how you can build referrals in a way that opens a dialogue with your customers, rather than treating them as a sales force. If you are continually delighting your customers, building relevant referrals will not be too hard.
Read more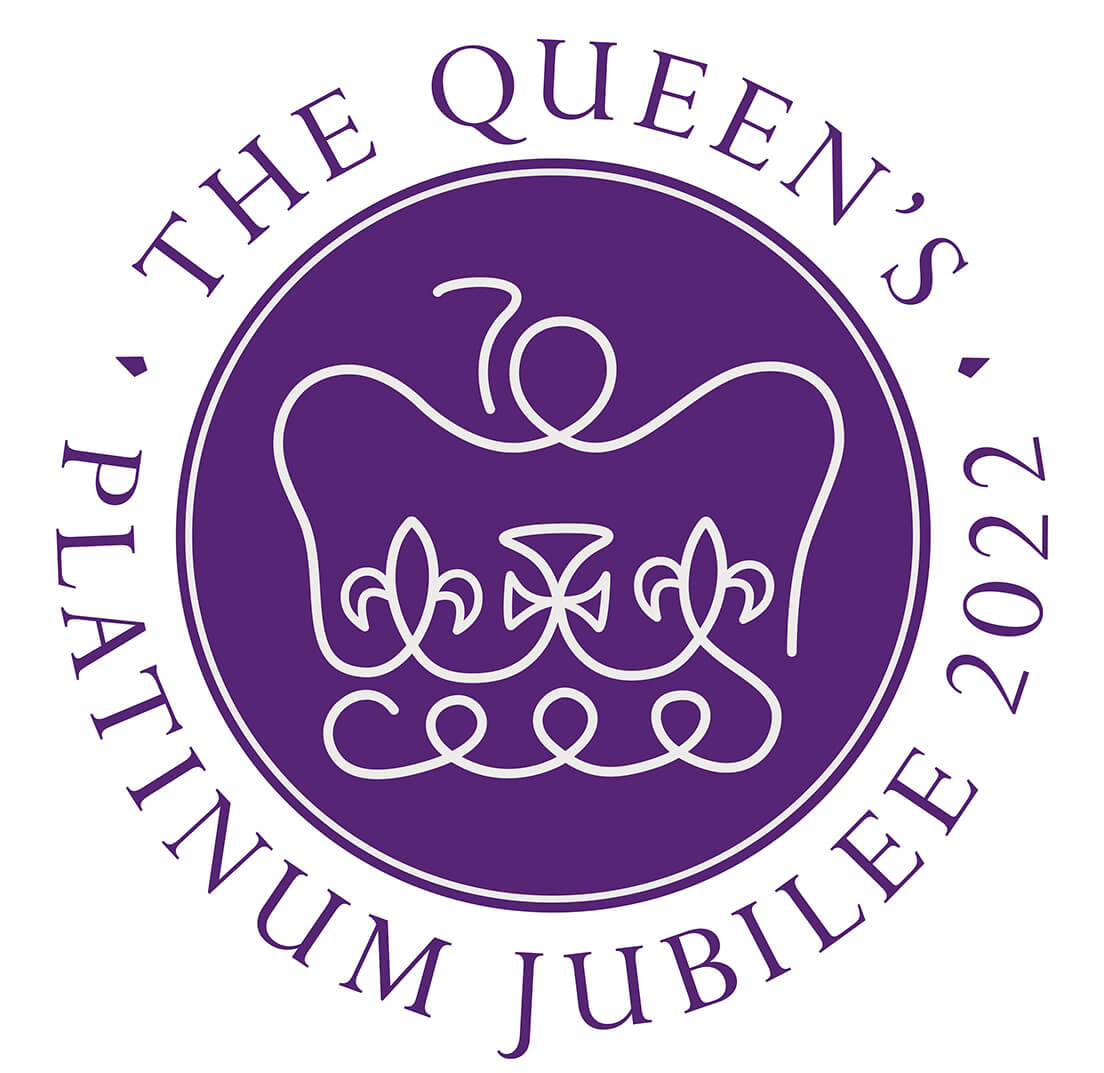 Ettington Park, Alderminster, Stratford-upon-Avon, Warwickshire, CV37 8BU
Date: 05 June 2022 - 12 noon - 4pm
Join us for Jubilee celebrations on Sunday 5th June! Come along for family fun at Ettington Park. Buy tickets now.
In celebration of the Queens Platinum Jubilee we are delighted to host a Family Fun Day in the spectacular grounds of Ettington Park.
Join us between noon and 4pm for live music and entertainment, delicious food and drink available to purchase and fun-filled children's activities. 
This is a ticketed event and tickets must be purchased in advance. Adults and those over 12 years of age require a ticket. Children under 12 are free. You can also bring your pooch along to join in the fun too! 
We are pleased to inform you that all proceeds from each ticket sold will go to DEC Ukrainian Humanitarian Appeal. Find out more about this here. 
Plus, every ticket will include entry into our prize draw to win an overnight stay at Ettington Park with dinner and breakfast!
We look forward to celebrating with you!
Price Guide: £5 per person | Children under 12 go free | Dogs welcome
Read more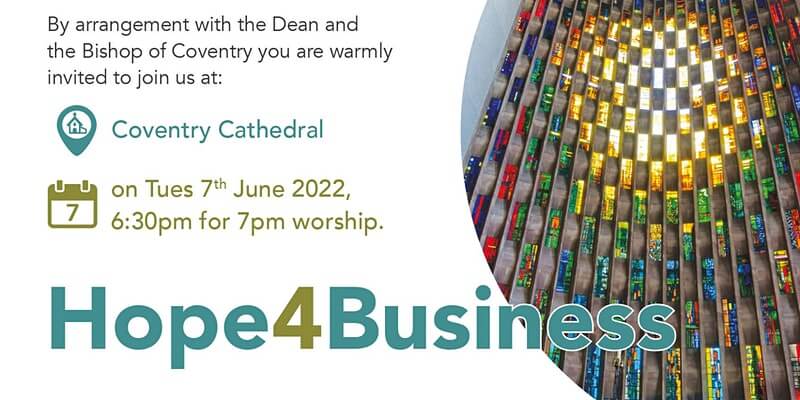 Hope4Business
Coventry Cathedral, Priory Street, Coventry, CV1 5AB
Date: 07 June 2022 - 6:30pm - 9:30pm
Open to all Christian business leaders - regardless of their church or denomination - who would like to seek afresh God's exciting purpose.
Hope4Business will feature Bible readings Worship songs Testimonials of how God has worked through businesses during the pandemic An opportunity to engage with other Christian business leaders from throughout Coventry and Warwickshire and beyond.
Read more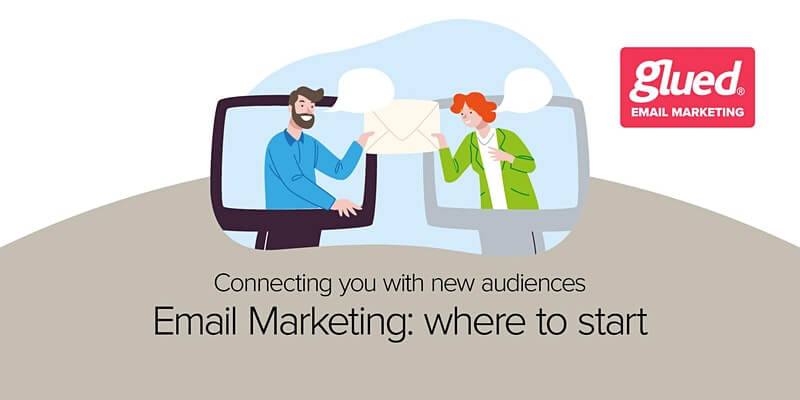 Email Marketing where to start?
Online workshop, via Zoom, delivered by Glued Limited, Zoom online
Date: 08 June 2022 - 9:30am -11am
Practical tips and tools for using this key tool for marketing your organisation

Have your sales channels been limited by Covid-19? Looking for new or additional ways to engage with your customers and or prospects? Overlooked email marketing as an overused or out moded form of marketing and communications?
Glued have specifically written this workshop to encourage those just starting out on their email marketing journey. During the lockdown we recognised that this Cinderella discipline was coming into its own.
Rob Harrison and David Wilson of Glued will take you through some of the key facts and figures about the effectiveness of email marketing. They will also cover: key tips on list purchase; reviews of the main platforms; fitting email marketing into your sales process; creating, running and monitoring campaigns. Peppered into this learning will be interactive exercises on: how to profile a target email marketing list; writing engaging subject and head lines; and, selecting imagery that helps you say more than the sum of the parts.
You can just attend the workshop. Or you can upgrade to also receive a workbook to take away and develop your thinking. Or you can 'upgrade' to get the workbook and a post event consultation to support you in getting to your first email campaign theme OR list profile OR setting up your email platform.
Download your workbook by registering now.
The cost?
Three options:
Free of charge for attending the 90 - 120 minute Zoom workshop.
£25 to also receive the workbook to accompany the workshop and provide you with post event activity and accountability to contribute to your email marketing.
£50 for a 60 minute post event one-on-one consultation to bring your plans to fruition as well as the above the workbook.
Refund policy: 24 hours if you can't attend, minus the cost of the workbook which is £25 in the case of the second and third options. Prices include VAT.
Read more