Fully Funded Business Support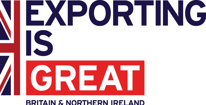 Your knowledge of customs and logistics will have a huge impact on how you move your freight to and from the UK. By connecting with our network you will receive expert advice and guidance on how to ensure your freight leaves the UK in the smoothest possible way.
The Chamber of Commerce are offering 6 hours of fully funded support to support SMEs in Coventry with International Trade, Customs and Logistics. This support programme is fully funded.
How can we help?
Beverley Price, International Trade, Customs and Logistics Adviser can support your business in understanding and overcoming difficulties when moving freight both in customs and logistics. All of the advice provided will be tailored to your individual needs and requirements.
Advice on a range of topics including:
• Customs procedures in import and Export to and from the EU
• Customs procedures towards the Rest of the World
• Customs procedures necessary for exhibitions and temporary import/export
• Certificates of Origin and EUR1 and preferential statements
• Documents required when shipping to each individual country.
• Cross Trade
• Bonded warehouses
• Air freight, ocean freight and trucking, best possible options
• Incoterms
• Payment terms like L/C's
About Beverley
Beverley has worked in the international freight forwarding business for over 25 years and has acquired a deep knowledge of logistics in air freight and ocean freight together with customs procedures. She has worked for many years in both the operations and sales which enabled her to travel on a regular basis to the Far East and South Africa visiting overseas agents and clients. This enabled her to also understand basic import procedures in the destination countries.
To apply for the International Trade, customs and logistics programme click here
Whether it's a chat over the phone to answer some quick questions, a 1:1 meeting at your premises or team meetings or an online meeting, Beverley is here to help you.
beverleyp@cw-chamber.co.uk
+44 (0) 79369 55610